Security Technician – Part-time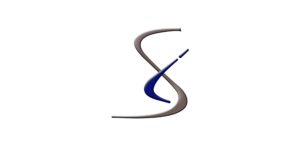 Job Description
The Security Technician is responsible for installing, servicing, programming, terminating, and commissioning a wide range of access control and CCTV products and Intrusion systems. As a customer-facing employee, the Security Technician must be a personable, knowledgeable self-starter who is capable of making sound decisions that are in the best interest of the customer and Systems Integrations. The Security Technician must have excellent communication skills, both verbal and written, and be able to work closely with the sales and operations departments.
Duties and Responsibilities
• Maintain a professional attitude and appearance at all times.
• Install Access Control and CCTV systems according to engineered drawings.
• Must possess programming skills associated with the SI product line.
• Program, terminate, and commission a wide range of Access Control products and platforms.
• Must be able to identify and resolve issues that would have a negative impact on job productivity.
• Thoroughly complete all necessary paperwork relating to job tickets.
• Maintain a safe, clean working environment at all times.
• Safely work at elevated heights above 12' using ladders, bucket trucks, and lifts.
• Maintain the condition and cleanliness of the company-provided vehicle.
• Maintain a safe driving record and report any incidents or near misses to management immediately.
• Attend any product or safety training that is required.
Experiences & Knowledge
• High School diploma or equivalent.
• Minimum 3-5 years of field installation experience in the security environment.
• Understand network protocols. TCPIP and DCHP
• Experienced in reading and comprehending engineered drawings.
• Experienced in the marking up, or "redlining" of drawings post-install.
• Proficient in the use of a computer, with MS Word and MS Excel skill sets.
• Excellent communication skills (verbal and written) and the ability to work well and interact with other SI employees as well as SI customers.
• Strong work ethic and teamwork; "can do" attitude and desire to provide the best service. Strong interpersonal and communicative Skills.
• Ability to work under pressure with minimal supervision; must be a self-starter and a quick learner.
• Strong problem-solving skills
Core Products
Hanwha, Axis, SurveillVMS, Feenics, Alarm.com, Isonas, DSC, Honeywell, ExacqVision, Rhombus, Qolsys, Mercury Hardware, Ubiquiti
Part-time · $20 – $35 / hour – Based on experience